Getting Started
Go to the Illuminate Portal: https://ascendlearning.illuminatehc.com/
Click on the red button "Sign in with SAML"
In the pop-up window, enter your Ascend Scholars email [first name.last name@scholars.ascendlearning.org] as the username and click "Continue"; Enter your password and click "Continue"

If you already signed onto Google Classroom or OneLogin, you will get a pop-up window that will automatically sign you in.

To take an assessment, click the green button "Take Assessment"
Select the assessment and then enter the

password

from your teacher, then click

"Continue"

Then click green "Begin Test"
When you are finished with the test, make sure you click "Review/Finish Test" to see your answers.

After you are done reviewing your answers, finally click "Finish"

Here is a quick video of the entire process: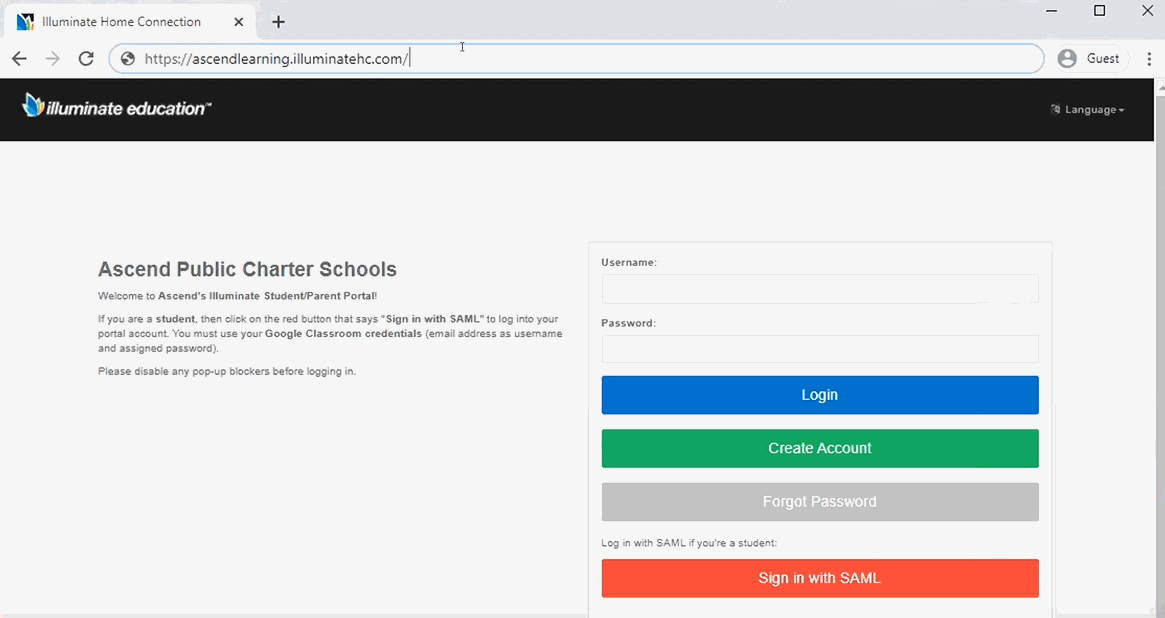 Additional Resources: