Before we mention a couple common troubleshooting methods, please note the following pre-requisites for a scholar account:
Needs to have an active Ascend email and password (OneLogin credentials)
Should have an active Infinite Campus student profile
The Student Portal may be accessed through https://ascendlearning.illuminatehc.com/login
TIP - the recommended browser to use to access the portal is Google Chrome
Please make sure you are only selecting the red button that says "Sign in with SAML":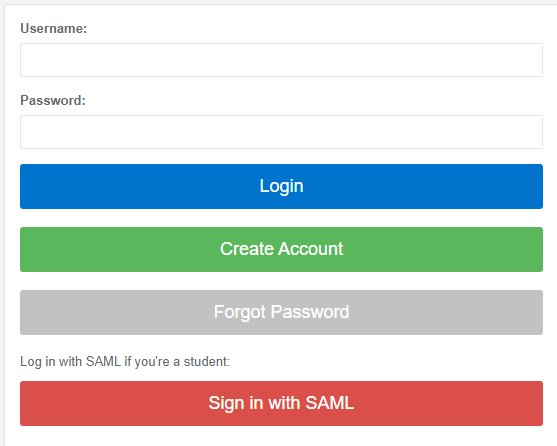 You should NOT be using any of the other buttons shown above. Once you click the red button, you will be automatically redirected if you've previously logged into another Ascend system. If you have not logged in yet, then you should see a pop-up window where you may enter your credentials.
TIP - make sure you have disabled any pop-up blockers for this website
What are my credentials?
You should be using the same exact credentials you use to sign into Google Classroom. This is your scholar email address and the provided password. If a scholar forgot their password, then please have them reach out to their teacher for support.
If you can login, but you can't find your assessment, then please reach out to your teacher.